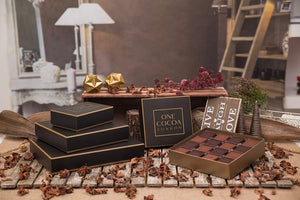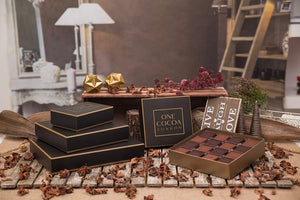 About One Cocoa London!
One Cocoa London is the ultimate luxury chocolate gifting experience – we aim to be the leading luxury gifting chocolatier in the world. We provide the ultimate personalised luxury chocolate gifting experience and take pride in doing so. We have spent the last couple of years creating magical and inspiring flavors which not only look good but taste just as amazing. Our handmade chocolates have been carefully tailored for each one of our bespoke collections, enabling the ultimate gifting experience. Read more
Chocolate Gifts & Luxury Presents
We promise that you will love the flavours as much as we have created them.
Each one of our collections tells its own story, with its history rooted in the up-market towns of London.
One Cocoa London
Full of Chocolate Passion
The Perfect Way To Celebrate Those Precious Moments. The Ultimate Chocolate Gifting Choice
Order Now
Limited TIme
THE ROYAL BOTTLE COLLECTION
A beautifully designed and unique bottle box, perfect for any gifting occasion. 

The exquisite taste of our chocolates will leave you wanting more.
Raise a toast with this non alcoholic lavish blend of sparkling apple juice and 24 carat edible flakes of gold, served with our best selection of chocolates. 
Buy your Royal Bottle Box with Chocolates today!